DETAILS
High Power Handheld Signal Jammer (For worldwide all Networks)
User Manuals of Portable GPS(GPSL1/L2/L3/L4/L5) Jammer
Mobile Signal Jammers partial applications Commercial tracking, Killer track, Illegal location tracking
Interference band:

1.GPSL1 1500-1600 MHz
2.GPSL2 1220-1230 MHz
3.GPSL3 1200-1210Mhz
4.GPSL4 1250-1280Mhz
5.GPSL5 1170-1180Mhz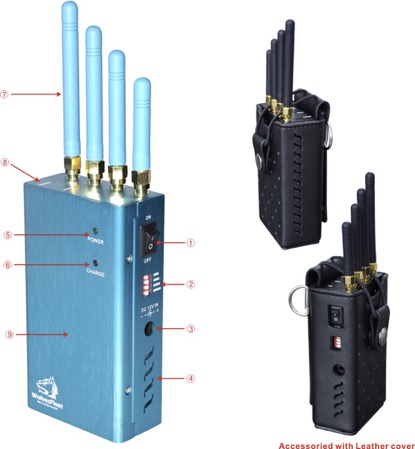 1.ON/OFF Switch 6. LED lights for Charging
2. Single band control switch 7. Antenna
3. Input DC 8. Single band working status indicating light
4.Wind slots in both sides 9 Inside cooling fans support jammer working 24/7 continuously
5. LED lights for Working
Detail pictures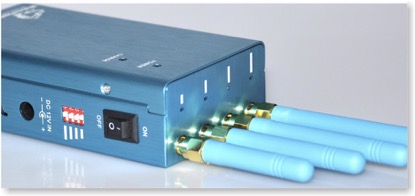 American Standard European Standard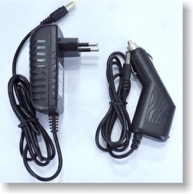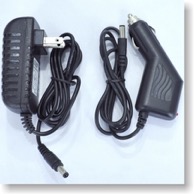 Note:
1、Be sure to connect all the antennae before the power supply is switch on.
2、When you get the device in the first time,recharge the device only after the power is used out.
To prolong the lifespan of the device, try to recharge it no less than 12 Hours.
3、Any sealed mark on the machine teared are void.
4、Don't put the jammer in the water and fire to avoid using in the bad, Condition of over-wet,
over-hot, high voltage and high magnetism.
5、Antennae shall be used vertical to the ground, working more efficiently.












Foreign Language Keywords
GPS, Wifi, 4G, LoJack / XM, UHF / VHF, Audio Jammer, RF Jammer, Phone Jammer, Spy Remote Door Opener, Aircraft Jammer, Drone Jammer, GPS Tracker, Eavesdropper, Candid Tracker , Signal Detector, Car Remote Clone, Remote Scanner and Unlocker
التجسس الإلكترونيات ، مفتاح السيارة ، جهاز فك تشفير السيارة ، جهاز تشويش السيارة ، جهاز التحكم عن بعد المكرر ، الاستنساخ عن بعد ، جهاز تشويش الإشارة ، جهاز تشويش إشارة الهاتف المحمول ، جهاز تشويش إشارة GPS ، جهاز تشويش إشارة راديو محمول ، جهاز تشويش UAV ، جهاز تحديد الموقع ، محدد موقع ، Nano Global PositionerSpy Electronics, Llave del coche, Decodificador de coche, Car Jammer, Replicador de control remoto, Clonación remota, Jammer de señal, Jammer de señal de teléfono móvil, Jammer de señal GPS, Jammer de señal de radio portátil, Jammer de señal de UAV, Rastreador de posición, Localizador, Posicionador global NanoШпионская электроника, автомобильный ключ, автомобильный декодер, автомобильный джойстик, репликатор дистанционного управления, дистанционное клонирование, сигнализатор, сигнальный помех для мобильного телефона, глушитель сигнала GPS, ручное сигнальное устройство Jammer, сигнализатор сигналов БПЛА, позиционный трекер, локатор, нанодиапазонный позиционер
Spy Elektroniko, Car Key, Car Decoder, Car Jammer, Remote Control Replicator, Remote Cloning, Signal Jammer, Mobile Phone Signal Jammer, GPS Signal Jammer, Handheld Radio Signal Jammer, UAV Signal Jammer, Position Tracker, Locator, Nano Global Positioner
Eletrônica Espiã, Chave do Carro, Decodificador de Carro, Jammer de Carro, Replicador de Controle Remoto, Clonagem Remota, Jammer de Sinal, Jammer de Sinal de Telefone Móvel, Jammer de Sinal GPS, Jammer de Sinal de Rádio Portátil, Jammer de Sinal UAV, Rastreador de Posição, Localizador, Nano Global Positioner
Spionageelektronik, Autoschlüssel, Autodecoder, Autojammer, Fernsteuerungsreplikator, Fernklonen, Signalstörsender, Handy Signalstörsender, GPS Signalstörsender, Handfunksignalstörsender, UAV Signalstörsender, Positionstracker, Locator, Nano Global Positioner
Electronics exploratorem, Car Key, Car Decoder, Car Jammer, Longinquus Imperium Replicator: Longinquus Cloning, signum Jammer, mobile phone signum Jammer, GPS signum Jammer, Handheld Radio signum Jammer, UAV signum Jammer, Position Tracker, Locator: Nano Global Positioner