DETAILS
SPY 121A-3
RC 315 433 868MHz Portable Used for remote control interference, failure, remote-controlled bomb terrorists, all remote control switches for remote cut-off/interference/shielding/blocking/against for use, to interfere with car remote control to steal valuables in the car.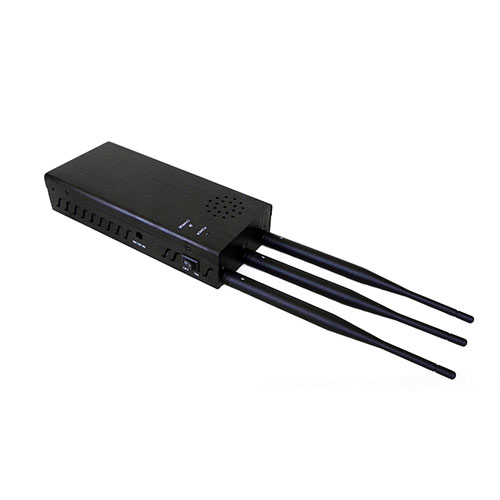 SPY-121A-3 User Manual
One of our best high power portable models, with 3 frequency bands available at 315Mhz, 433Mhz and 868Mhz, usually the car remote control frequency is at this 315MHZ/433MHZ, remote control lock, remote garage lock, safety alarm, This is the frequency.
Other special features

Disturbance range: radius 30-100 meters
Working time: 3 hours, Battery: Ni-Mh battery 8000mA H
Good heat dissipation system with heat sink and fan
The battery can be used when charging, but it is not always recommended to use it.
Support car cigarette charger
Power supply: AC100-240V plug and DC12V car charger
note:

1. Do not switch on the antenna if it is not connected.
2. If the antenna is not installed, the functional coverage is greatly affected
correct. Please ensure that the antenna is properly connected before use.
3. Stay away from computers, laptops, TVs, stereos when turned on
And AM/FM radio to prevent interference.
4. The normal operating temperature is about 6 5 °C. If the temperature is
Above the above, immediately turn off the power and contact the local
Acting for help.
From the "Concise English-Chinese Dictionary" its functional coverage depends on its position and intensity
Environmental mobile phone base station.
6. Place the device in a higher position for better coverage. 2 meters high
Recommended.
7. Ni-MH rechargeable battery is estimated to have 500 charge cycles.
If the battery is not rechargeable, contact your local dealer to replace the battery.















Foreign Language Keywords
GPS, Wifi, 4G, LoJack / XM, UHF / VHF, Audio Jammer, RF Jammer, Phone Jammer, Spy Remote Door Opener, Aircraft Jammer, Drone Jammer, GPS Tracker, Eavesdropper, Candid Tracker , Signal Detector, Car Remote Clone, Remote Scanner and Unlocker
التجسس الإلكترونيات ، مفتاح السيارة ، جهاز فك تشفير السيارة ، جهاز تشويش السيارة ، جهاز التحكم عن بعد المكرر ، الاستنساخ عن بعد ، جهاز تشويش الإشارة ، جهاز تشويش إشارة الهاتف المحمول ، جهاز تشويش إشارة GPS ، جهاز تشويش إشارة راديو محمول ، جهاز تشويش UAV ، جهاز تحديد الموقع ، محدد موقع ، Nano Global PositionerSpy Electronics, Llave del coche, Decodificador de coche, Car Jammer, Replicador de control remoto, Clonación remota, Jammer de señal, Jammer de señal de teléfono móvil, Jammer de señal GPS, Jammer de señal de radio portátil, Jammer de señal de UAV, Rastreador de posición, Localizador, Posicionador global NanoШпионская электроника, автомобильный ключ, автомобильный декодер, автомобильный джойстик, репликатор дистанционного управления, дистанционное клонирование, сигнализатор, сигнальный помех для мобильного телефона, глушитель сигнала GPS, ручное сигнальное устройство Jammer, сигнализатор сигналов БПЛА, позиционный трекер, локатор, нанодиапазонный позиционер
Spy Elektroniko, Car Key, Car Decoder, Car Jammer, Remote Control Replicator, Remote Cloning, Signal Jammer, Mobile Phone Signal Jammer, GPS Signal Jammer, Handheld Radio Signal Jammer, UAV Signal Jammer, Position Tracker, Locator, Nano Global Positioner
Eletrônica Espiã, Chave do Carro, Decodificador de Carro, Jammer de Carro, Replicador de Controle Remoto, Clonagem Remota, Jammer de Sinal, Jammer de Sinal de Telefone Móvel, Jammer de Sinal GPS, Jammer de Sinal de Rádio Portátil, Jammer de Sinal UAV, Rastreador de Posição, Localizador, Nano Global Positioner
Spionageelektronik, Autoschlüssel, Autodecoder, Autojammer, Fernsteuerungsreplikator, Fernklonen, Signalstörsender, Handy Signalstörsender, GPS Signalstörsender, Handfunksignalstörsender, UAV Signalstörsender, Positionstracker, Locator, Nano Global Positioner
Electronics exploratorem, Car Key, Car Decoder, Car Jammer, Longinquus Imperium Replicator: Longinquus Cloning, signum Jammer, mobile phone signum Jammer, GPS signum Jammer, Handheld Radio signum Jammer, UAV signum Jammer, Position Tracker, Locator: Nano Global Positioner